The Best Fabric Protection for Sewers: Hand and Nail Care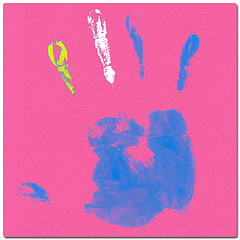 Hand and Nail Care for Sewers
USE THE BEST HAND CREAM FOR DRY HANDS
It doesn't take much to snag a beautiful silk or sheer fabric.  Dry cracked hands will do it when you are pinning the pattern on the fabric, a torn fingernail that catches under the presser foot as you attach a sleeve to a bodice, a patch of dry cracked skin that pulls a thread loose on a delicate knit. 
Our hands are our most precious tools, yet we often take better care of our sewing machines and scissors than our hands.  After a long session at your sewing table, fabrics and sizing can leach the natural oils from your hands, resulting in dry cracked hands that can damage fabrics.  While sewing doesn't qualify for hazardous duty pay, it can cause you pain and discomfort.  Ever had a paper cut when you're opening a pattern envelope?  That's only one example.
Diligent hand care is a must for sewers.  Not only should you keep a hand cream or lotion in your sewing kit to use frequently as you work, but regular manicures are a must.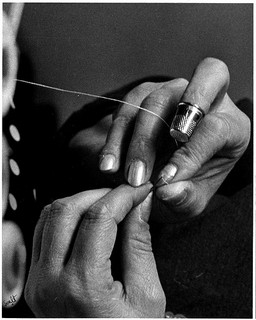 The best hand cream for dry hands as far as sewers are concerned, is one that is non-oily or greasy so it will not stain your fabric.  Choose one preferably made without harsh chemicals that can interact with your materials, such as Occitane.  Since you will be working closely with your hands, you may not want to hunch over a strong smelling fragrance either, so look for a brand that has a mild scent or is fragrance free.  Use the cream before you begin sewing, and, depending on the time you spend working, reapply a small dab at least every hour.  Wait a short minute for your skin to absorb the cream before you return to your project. 
Even if you are accustomed to getting regular manicures, sewers must keep on top of their hands and nails with their own manicure kits.  Small travel manicure sets like this work well.  Regularly buff your nails and the skin around the nail beds.  Use the cuticle tools to keep cuticles pushed back and trim any hangnails with clippers as soon as they appear.  Use the nail file to smooth the edges of your nail to keep any budding snags in check.  Your hands will thank you, and your garments will be snag free.