The Great British Sewing Bee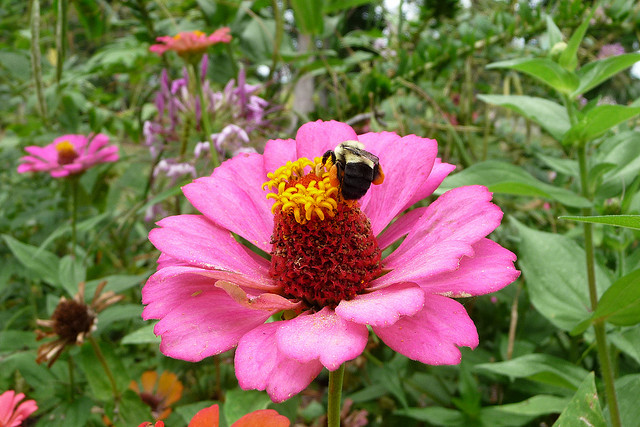 If you love sewing but starring on Project Runway seems out of your reach, give The Great British Sewing Bee a shot.  So far it is only available in the U.S. on You Tube, which is a plus because you can watch it commercial-free.  To a US  audience, the presenters don't look familiar, but they are as engaging and talented as the judges on PR.
The strength of this show is not just the tension of waiting to see who will flop and who will rise to the top, a very conventional plot on reality TV, but the charm of the contestants.  The home sewer will find a lot of acknowledgement here.  There are two men, one is an auto mechanic, snuggle-toothed, pierced and tattooed who makes an unlikely seamster.  Yet, he is gifted in 18th and 19th century costume recreation, but trying his hand at modern inventions such as zippers, or zips, for the first time. Sure to be an audience fave, Ann is an octogenarian sewing queen who has been sewing longer than most of us have been alive, and hanging upside down in her twice-weekly yoga classes on the side.  If these two aren't inspiration that anybody can sew and be creative, then you are a tough house!
The show is delightful, addictive and inspirational.  Watch it.  http://www.youtube.com/watch?v=q8te1WAO20I